Town of South Fork Water Enterprise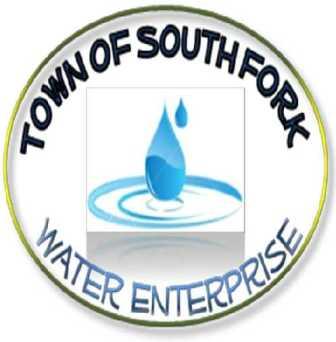 (719) 873-1891
Communities currently serviced:
Mountain View
Rivers Edge
Riviere Estates
(more in progress)
Recreation, tourism and retirement/second home are important economic components of South Fork. One critical concern for serving the community and supporting population growth is assuring available water quantity and quality. Existing private water systems are deteriorating and becoming unreliable. Further, Colorado water legislation is requiring the purchase of expensive augmentation plans prior to granting new well permits. These factors are threats to the practical supply of water to a growing population.
It is the mission of the Town of South Fork Water Enterprise to assure cost-effective, sufficient, consistent and quality water supply to the town and its progress.
Water tap fee for new service is $4000
Water service for residence is $650 annually
Water service for tiny home/cabin/park model (less than 700 sq. ft.) is $500 a
nnually
Water service for recreational vehicle $400 annually or $250 annually with house/tiny or standalone home
Water availability fee for vacant lots is $350 Annually
Water service for commercial property is $800 Annually
Town of South Fork Water Enterprise
For additional information contact